Hello and welcome to the online dwelling of Abhivahana Collective! We are a small group of artists who are into video art, installation art, performance art and other interdisciplinary contemporary art forms. Our aim is to create space for collaboration and dialogue among contemporary artists. Different practitioners from various fields join and contribute to the work carried out under the banner of Abhivahana Collective. Please check current projects to see further details about ongoing work and artists involved.
About the conveners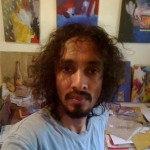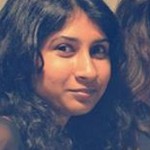 Lohan Gunaweera is a visual and performance artist, writer and translator. He is a founding member of the performance collective Hanthana New Movement, and a committee member of the Colombo International Theatre Festival (2012-2015). He is the author of an introductory book in Sinhala on Paul Gauguin and his works.
Muditha Dharmasiri is a practitioner in film, theatre and performing arts. She has acted, directed music and managed sounds in several contemporary theatre productions while directing her own plays. She taught at the Department of Classical Languages in the University of Peradeniya from 2013 to 2016. Muditha currently pursues her MA in Classics at the University of Washington, USA.